About SERVPRO of Moreno Valley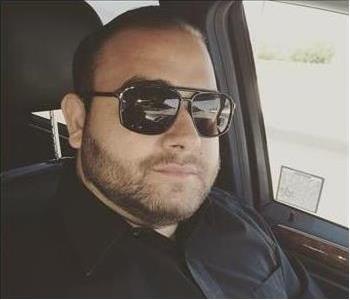 Csaba Borcsa
Owners of SERVPRO of Moreno Valley
SERVPRO of Moreno Valley is available 24/7 365 day a year. Our company specializes in residential and commercial water and fire mitigation and restoration. SERVPRO of Moreno Valley is trusted by many insurance companies, agents and homeowners. Our track record proves we take pride in our work.
SERVPRO of Moreno Valley is here to help when an emergency strikes. Our emergency clean up team is on stand by and always ready to help. We live local and can arrive at any location within the hour.
When you see our green cars arrive you can rest assured you are in good hands. Our team is highly trained for any disaster may it be fire or water. SERVPRO of Moreno Valley will make sure your home is safe and livable. It doesn't matter if it's minor mold damage or a complete indoor flooding. We take every job very seriously and work hard to make things "Like it never even happened."
Call SERVPRO today for your free inspection 951-756-2943
Serving you since 1967, SERVPRO is the cleaning and restoration brand you know and trust.
Insurance and Payment Information
For a stress free claims process, SERVPRO works with your insurance to help manage the insurance process and paperwork.
Certifications
ASD - Applied Structural Drying Technician
ECTP - Employee Certification Training Program
FSRT - Fire & Smoke Damage Restoration Technician
RRRP - Lead-Based Paint Activities and Renovation
WRT - Water Damage Restoration Technician